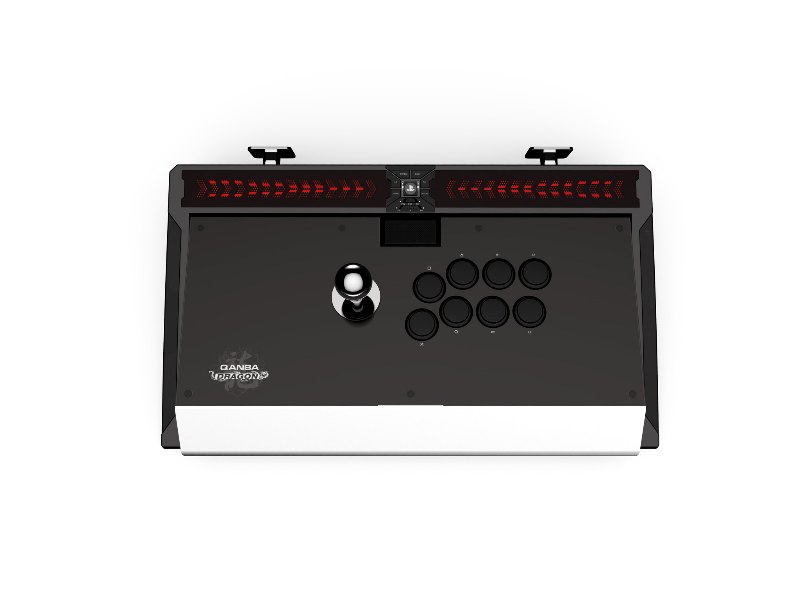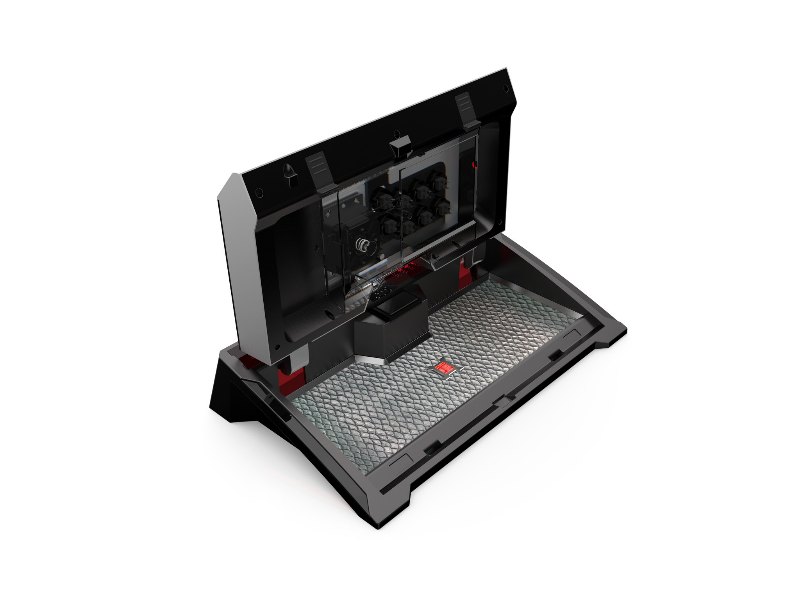 Qanba Dragon Fightstick - PS4/PS3/PC Internal Joystick Access LED Accent Touchpad Mouse Dimension 20 x 12.5 x 5 Wieght 11.6 lbs
Model: 764210998037
All countries
Product Description
Qanba Dragon Fightstick PS4/PS3/PC Sanwa LED Button Fightstick

(Probably will Deliver around 3 - 7 July )
With a host of contemporary features wrapped in an exquisite design, Qanba's all-new Dragon Fightstick will redefine your perception of "Luxury Collector Fightstick".
Form Follows Function
The prototype model was shown at EVO 2014, which at the time was colored full red and of course, did not have the detailed features of this official launch product. Thus far, those who have set their eyes on this fight stick have nothing but praises for it as they have done a marvelous job designing this inside and left no detail untouched.
Looking at photos of the Qanba Dragon, you're left with a stunning example of no-compromise hardware inside and out. At 22 inches long, and bathed in a sleek black, white and red highlight theme, this Fightstick has a commanding presence, and certain to turn heads the moment you present it to tournament players. That said, the Dragon possesses a robust list of features that proves it's just as much a workhorse as other models. Authentic Sanwa joystick and pushbuttons are installed - arguably the standard in tournament play, anti-slip bottom padding keeps table top play solid, reinforced fabric cord prevents fraying over time with easy unrolling via its metal cable management in back. PS4 touchpad is available for quick SFV practice mode resets. For SHMUP fans, Turbo mode keeps the bullets firing.
Make no mistake: Dragon has all of the essentials you'll need for solid play, with a gorgeous interior and exterior that makes this one of Qanba's finest models to date.
Features
Officially licensed Sony product
PlayStation 4, PlayStation 3, PC compatible
X-input, Direct input
Reinforced fabric Braided USB cord
LED accent lighting Throughout
Microphone port
Joystick opens up for access for storage or customization or interior access
Anodized metal studs for USB cord management
Touchpad Mouse (PS4 Mode)
Metal chrome ball top
Sanwa JLF stick (square restrictor gate)
Sanwa buttons
Dragon scale themed interior design
Brushed metal panels
LED interior lighting
TURBO and MODE buttons
LED indicators for MODE and TURBO
Anti-slip bottom pad
Anodized metal USB cable management
USB wired cord compartment
Weight: 11.6 lbs
Dimensions: 20" x 12.5" x 5"
Qanba Dragon Fightstick Unboxing and Review by HurtboxTV