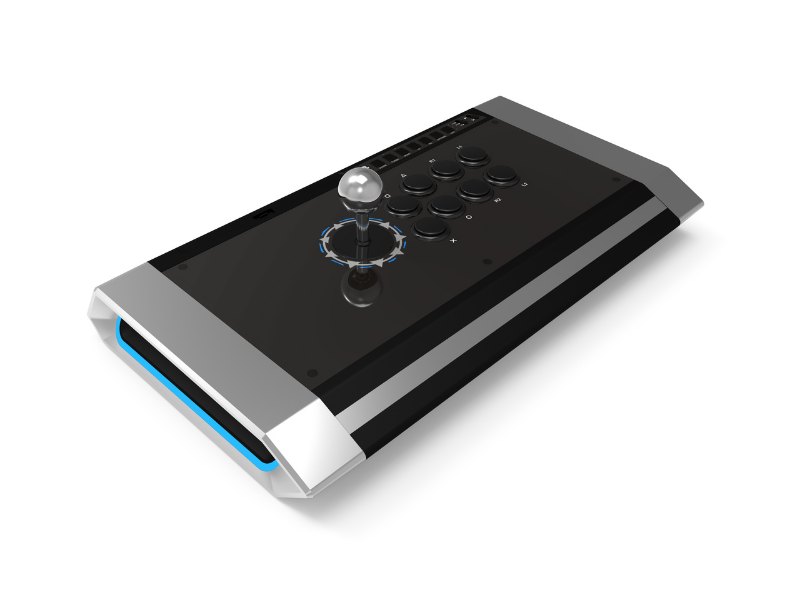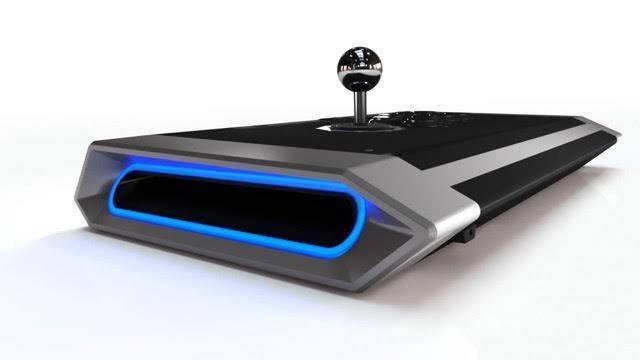 Qanba Obsidian Fightstick - PS4/PS3/PC Aluminum Alloy Side LED Accent Touchpad Mouse Dimension 18 x 10 x 5 Wieght 6.6 lbs Fights
Model: 764210998020
All countries
Product Description
Qanba Obsidian Fightstick - PS4/PS3/PC
(Probably will Deliver around 3 - 7 July )
Qanba Obsidian Fightstick
Qanba recently introduced the attractive, LED joystick and button enabled Crystal, and the stunning "luxury competition" appearance that characterizes the Dragon. Their latest creation - the Obsidian for Sony Playstation 4™ and Playstation 3™ - may represent the best of both worlds.
Sleek Visuals
The Obsidian's simple, graceful lines and blue accents definitely lend toward its sophisticated design. On its brushed metal case, there is little in the way of flair - everything is cleanly arranged for easy accessibility during tense gameplay, with little to distract you from the action onscreen. The front control panel slopes gently downward, with plenty of space under buttons and joystick to rest your wrists. The 10 foot fabric-reinforced USB cable is stored in the back via a hinged door. Additionally, the function control panel is organized with PS Guide, Share, Turbo, Mode, L3, R3, Options, and "LED" button to turn off and on the included LED accent lighting positioned on both sides of the enclosure.
Rounding out its tournament-ready qualifications are broad, anti-slip pads that line the bottom left and right of the Fightstick case.
The Sanwa Standard, PS4/PS3 and PC compatibility
Simple lines do not at all compromise Obsidian's tournament potential. Inside each unit sports an authentic Sanwa joystick and pushbuttons, arguably considered the standard for most fighting game players. A PS4/PS3/PC switch is smartly positioned right on the function control panel, offering effortless switching between consoles. Behind the Obsidian, a full size PS4 touchpad is present for training mode resets and similar functions for games such as Street Fighter V, and additional functionality that usually requires a pad.
Features
Officially licensed Sony product
PlayStation 4 compatible
PlayStation 3 compatible
PC compatible
X-input and Direct input drivers
Wired USB cord
Aluminum Alloy Side Panels
LED Accent Lighting (Can be turned off)
Sanwa JLF joystick
Sanwa OBSF 30mm buttons
Touchpad Mouse
Turbo Functionality
Anti-slip Bottom Padding
3.5mm Headphone Port
8.8 FT Hard Wired USB Cable
Metal ball top
Weight: 6.6 lbs
Dimensions: 18 x 10 x 5" (Inches)
Package wieight 7 lbs
Video Reviews
Qanba Obsidian Fightstick Unboxing and Review by HurtboxTV
Qanba Obsidian // Ronin Review by Ronin24
Modding the Qanba Obsidian! by

Ronin24